London has significant strengths as a capital city. It has proven itself to be agile, resilient, and well more than capable of winning on the global stage.
But there is no room for complacency.
There are significant economic headwinds. Political instability, coupled with constant chopping and changing of tax and regulation, has caused reputational damage overseas. Competitor cities around the world are raising their game and making an overt pitch for business. And it's not certain that the high-growth sectors of tomorrow choose London as their natural home.
So, it's time for a laser-like focus on London's competitiveness.
Ensuring the capital remains competitive cuts across everything we do – from ensuring Londoners can afford to live in the city, can travel around it efficiently and can develop the skills they need to succeed.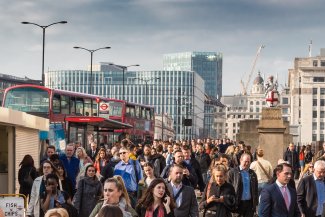 The arrowhead project for our competitiveness work is ​'London as a place to invest'.
In it, we'll be taking a fresh boardroom and investor lens on the factors that determine investment location decisions and whether global capital continues to flow to London.
Companies talk about the intense ​'internal competition' within international groups to secure investment into London and the UK. And there is heightened scrutiny from international shareholders on ​"why London?"
The investment location criteria, of course, differs by company and sector. All firms talk about a deep pool of skilled and available talent. Connectivity matters too. Others value an attractive regulatory environment with proportionate costs of doing business. Some firms appreciate markets with scale and a spread of opportunities. And for others, a healthy relationship between different tiers of government and political signalling to international investors really matters.
We work with our members to take a deep dive into all this to keep politicians focused on the issues that make a difference to where investment flows.
Our broader work programme on competitiveness also includes:
A focus on ensuring London is an attractive home to high-growth, scale-up businesses.

Campaigning for a tax and regulatory environment that supports growth.

Providing high quality economic and business insights to BusinessLDN members to help them plan ahead with confidence.
Read our latest Competitiveness blog, ​'BusinessLDN economic insights briefing with the Bank of England' here.