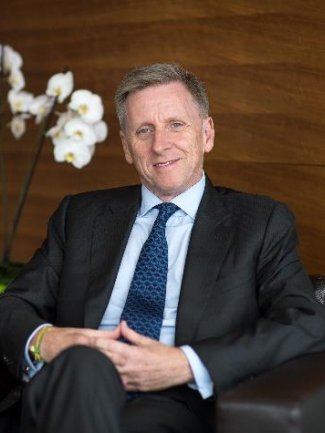 David Sproul
Chair, Starling Bank
David was appointed to the Starling Bank board as Chair designate on 30 June 2021 and commenced the Chair role on 1 October 2021. Starling Bank has grown to be one of the leading and most innovative digital first disrupters to the banking market in the UK. It is widely recognised for the quality of its customer service to both retail and SME business customers.
On 31 May 2021 David completed 10 years serving as Global Deputy Chief Executive and prior to that UK and North West Europe Senior Partner and Chief Executive for Deloitte.
Deloitte operates in more than 150 countries, with approximately 312,000 professionals. He served on the Global Executive and led the Global Client and Business Executive, which had responsibility for overseeing, setting strategy and served as the decision-making body for overall Deloitte Client and Business matters. In addition to providing the leadership, management, and vision for the firm's Client and Business organizations, David also directed Deloitte's Alliances, Ecosystems, and Assets, Bold Plays, and Corporate Development strategy.
David was the Senior Partner and Chief Executive of Deloitte UK and Deloitte North West Europe for two elected terms spanning eight years. His career with Deloitte and predecessor firms spanned over 30 years and he led some of the firm's key business areas, including Tax, Consulting and Advisory Services. David also spent two years as Managing Partner for Talent, an area that continued to be an important focus for him.
David also sits on the Governing Council of University of Hertfordshire.