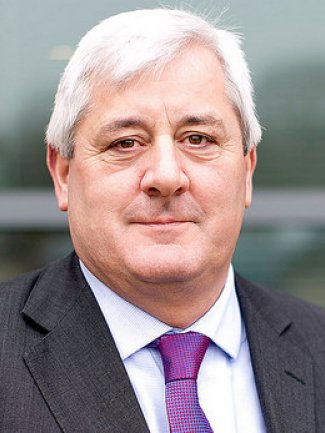 Paul Drechsler CBE
Chair
Paul was appointed the Chair of London First in 2018. He is Chairman of the International Chamber of Commerce ICC (UK), Non-Executive Director of Greencore Plc, and Independent Director of Schroder & Co. Ltd. Paul is President of SCI (Society of Chemical Industry) and a member of the Global Advisory Board of Trinity College Dublin.
Paul was Chairman of Bibby Line Group from 2014 to 2020. Before that he was Chief Executive of the privately-owned construction firm Wates Group. He joined Wates in September 2004 and became Chairman and Chief Executive in April 2006 until 2014.
Prior to joining Wates, Paul worked for ICI PLC, spending the first ten years of his career on Teesside. That was followed by 14 years holding various senior positions and living in Brazil, the USA and the Netherlands, which concluded with five years as Chief Executive of one of ICI's principal international businesses and as a Main Board Director (1998 – 2003).
Paul graduated from the University of Dublin, Trinity College, with an (Honours) degree in Engineering Science. He is married with three children.